Sonja Spuhl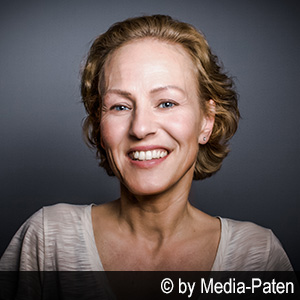 Synchronstimme von:
Christina Ricci, Carla Gallo, Christina Milian, Kaley Cuoco, Mena Suvari, Priyanka Chopra, Beth Behrs, Greta Lee, Brie Larson, Zooey Deschanel
Synchronisiert auch:
Shannon Elizabeth, Jessica Biel, Kirsten Dunst, Carla Gugino, Reese Witherspoon, Michelle Williams, Amy Adams, Jodie Foster, Sarah Drew, Joy Osmanski, Bianca Lawson, Peyton List, Anna Paquin, Amber Heard, Carrie Preston , January Jones, Emily Osment, Olivia Wilde, Maggie Grace, Kate Mara
Über

Sonja Spuhl

:
Sonja Spuhl (geborene Scherff) ist am 20. Oktober 1977 in Berlin geboren und arbeitet seit 1991 als Synchronsprecherin. Als 10jährige nahm sie bereits an Aufnahmen für das "Berliner Gesangs-Ensemble" teil und wenig später sprach sie bei einigen Hörspielproduktionen des SFB ein. 1990 bekam Sonja Spuhl ihre erste Synchronrolle. Drei Jahre später wurde sie die Feststimme für Christina Ricci. Neben ihren zahlreichen Feststimmen, die sie spricht, synchronisierte Sonja Spuhl auch in Rollen der Lex in "Vergessene Welt: Jurassic Park" (1997), als Scarlett in "Pirates of the Caribean – Fluch der Karibik 2" (2006) sowie als Beth Clayton in "The lucky one" (2012). Bis heute hat Sonja Spuhl bereits mehr als 800 Charakteren ihre Stimme geliehen. 2019 sprach sie die Rolle der Selene in dem Computerspiel "Far Cry New Dawn". Sonja Spuhl lebt sie mit ihren beiden Töchtern in Berlin.
Filme mit der Stimme von

Sonja Spuhl

:
Film
Rolle
Schauspieler

Leah Kelly

Katie Aselton

Jane Adler

Robin Tunney

Hawaii

Emily Topper

Sarah

Sophie Cattani

Alice Murphy

Anna Camp

Alicia Casse

Lisa Jakub

Estrella

Paula J. Newman

Scarlett

Lauren Maher

Scarlett

Lauren Maher

Penny

Kaley Cuoco

Daisy

Carla Gallo

Margot Verger

Katharine Isabelle

Melissa

Kelly Stables

Therese

Karen Hassan

Louise

Sidsel Siem Koch

Félicie Bonnec

Manon Kneusé

Ceelia

Karen Connell

Tricia

Abby Elliott

Beru Lars

Bonnie Piesse

Evelyn Marcus

Paola Nuñez

Bo

Yolanthe Cabau

Marie-Ange

Jeanne Bournaud

Regina

Maria Rodríguez Soto

Christine Richard

Yuriko Yamaguchi

Anne

Kaley Cuoco

Kitty Ledger

Kathryn Wilder

Sheila

Kaley Cuoco

Sheila

Kaley Cuoco

Hwang Sung-hui

Young-ah Kim

Marilyn Thornhill

Christina Ricci

Miyoki Hoshino (Anzus Mutter)

Yuuko Kobayashi

Sabrina Navarro

Sorika Wolf

Gretel

Sylvana Opeis

Bobbi Mahoney

Shannan Wilson

Denise

Mylène Dinh-Robic

Mario Shirahato

Aya Hirano

Pinky Madam

Priyanka Chopra

Amanda Cooper

Adria Arjona

Sylvie / Die Variante

Sophia Di Martino

Jacqueline Box

Clea DuVall

Francesca

Li Jun Li

Olga Savostina

Oksana Akinshina

Lucía

Inma Cuesta

Midori Kitakami

Mariya Ise

Joanne Waterston

Sarah Minnich

Misty

Christina Ricci

Mira

Agam Darshi

Paula Clark

Piper Perabo

Lui Wai-Si

Jeana Ho

Jennifer Fell

Lydia Hearst

Eva

Karina Kolokolchykova

Jill Hoaganraad

Miriama McDowell

Hiling

Rina Satou

Adele

Eve Hewson

Capitaine Catherine Muller

Carole Weyers

Clara

Miriam Leone

Kelly Alderman

Daniella Alonso

Zoe

Morgana Wyllie

Jodie Sweetin

Jodie Sweetin

Rita

Paola Nuñez

Taylor Lazlo

Raven-Symoné

Asher

Rhea Butcher

Annie Glenn

Nora Zehetner

Lyza / Erzählerin

Maaya Sakamoto

Zoe Walker

Laura Haddock

Isik (Erwachsene)

Bade Isçil

Anna Camp

Anna Camp

Mrs. Patoc

Marissa Carpio

Sofie Werner

Yvonne Strahovski

Sunshine

Bethany Brown

Laura

Elisa Pinheiro

Daphné

Claire Chust

Celia Wilson

Ruby Ashbourne Serkis

Mina White

Anjali Bhimani

Edie

Anna Camp

Dashas Mama

Heather Gonzalez

Angela

Piper Perabo

Janet

Marisa Coughlan

Rebecca Salcau

Christina Ricci

Karen

Michelle Borth

Sora Takenouchi

Suzuko Mimori

Alisa Jurjewna Stoljarowa

Anna Newskaja

Carol

Mena Suvari

Min Chae Ryung

Yeri Han

Martha Almond

Niamh Walsh

Michelle Wells

Mena Suvari

Hwa Sun

Na-Kyung Lee

Fiona

Lenora Crichlow

Marie

Sofie Torp

Gita

Nitya Vidyasagar

Sky

Andreea Diac

Whitney

Betty Gilpin

Charlie Anders

Kathleen Robertson

Darby Jenkins

Kaira Akita

Lucy Stone

Jocelin Donahue

Signora Lai

Maria Paola Richeldi

Bertin

Eléonore Arnaud

Abbie

Zarah Mahler

Pflichtverteidigerin

Jodie McNee

Poison Ivy

Peyton List

Sancakas Mutter

Marissa Antia

Justice

Shannon Elizabeth

Fee

Marine Vacth

Briana

Emma Kenney

Spirit

Polina Kuzminskaya

Cheng Lan

Xingtong Yao

Audrey Tate

Déborah François

Marjolaine Joffrin

Ophélia Kolb

Claire

Yvonne Strahovski

Allison

Lara Gilchrist

Julia

Randy Fokke

Gabriela Diaz

Christina Milian

Claire Abbott

Jillian Murray

Alicia Johnson

Tika Sumpter

Diane

Lilou Fogli

Mary Meeker

Luvia Petersen

Ana

Yuu Asakawa

Ema

Mariana Di Girólamo

Jewelee

Julie Nathanson

Emily McKenna

Yvonne Strahovski

Vorsitzende Mao

Grace Lynn Kung

Dr. Lapham

Parminder Nagra

Louise

Danica Curcic

Adrianne

Katie Aselton

Myne Suphia

Sarah Emi Bridcutt

Nancy Reed

Michelle Harrison

Deb

Scarlett Brookes

Amal

Priyanka Chopra Jonas

Vera

Anastasia Phillips

Vera (jung)

Taylor Hickson

Dr. Ruby Sorenson

Briana Marin

Zelda Sayre Fitzgerald

Christina Ricci

Victoria Leeds

Priyanka Chopra

Captain Carmen Ibanez

Luci Christian

Colandrea 'Coco' Conners (2. Stimme)

Antoinette Robertson

Aubrey

Anna Camp

Cpt. Jane Lee

Constance Wu

McKenzie

Mackenzie Mauzy

Mary

Elisha Cuthbert

Allison Cowley

Mena Suvari

Amber Tilton

Christine Chatelain

Quasarla Imani

Athena Karkanis

Tracy

Greta Lee

Emily Lacey

Holli Dempsey

Dent

Isabella Pinto

Robin

Ahna O'Reilly

Kelsey

Jocelyn Hudon

Kirukiru Amou

Eriko Matsui

Lyza

Maaya Sakamoto

Claudia Blaisdel

Brianna Brown

Cindy

Kristen Bell

Jennifer Emory

Beth Champion

Shirin

Bianca Kronlöf

Karolines Stemme

Henriette Steenstrup

Kate Foster (2. Stimme)

Catherine Reitman

Batwoman / Katherine Kane

Yvonne Strahovski

Rebecca

Christina Ricci

Caroline Crowley

Yvonne Strahovski

Lynn Fenton

Michelle Borth

Justine

Kaley Cuoco

Paris Geller

Liza Weil

Sachiko Fujinuma

Minami Takayama

Stephanie Tanner

Jodie Sweetin

Sofia Gilchrist

Kerry Condon

Lehrerin

Eleanor Noble

Christine Moffat

Miranda Nolan

Diane Berg

Nina Meurisse

Eleanor Shellstrop

Kristen Bell

Lancer / Medusa

Yuu Asakawa

Horobi

Aya Endou

Hajime Owari

Chinatsu Akasaki

Harper

Ashley Dulaney

Wei Wei

Wei Zhao

Katia

Hannah Ware

Aubrey

Anna Camp

Gretchen Palmer

Kaley Cuoco

Brooklyn

Beth Behrs

Meredith Hernandez

Sara Malakul Lane

Eleanor

Kaley Cuoco

Joan

Katie Aselton

April Sexton

Yaya DaCosta

Tara Milly Izikoff

Anna Konkle

Kirsty Wilkinson

Natasha O'Keeffe

Arabella

Charlotte Riley

Blizzard

Saori Hayami

Gail Brown

Meredith Forlenza

Lena Luthor

Katie McGrath

Dr. Sarinda Khatri

Parminder Nagra

Blizzard

Saori Hayami

Alexis Rose

Annie Murphy

Poisandra

Jackie Clarke

Pfandleiherin

Tang Wei

Sonia

Alice David

Janine

Nora Zehetner

Samantha McCall

Allison Miller

Schalterbeamtin

Greta Lee

McKenzie Grain

Brit Marling

Lena

Iulia Verdes

Temple Absolventin

Sophia Takal

Alexis

Kate del Castillo

Louise

Nadia Hilker

Shelby

Rutina Wesley

June

Camilla Luddington

Nadine

Fabienne Sciascia

Lizzie Borden

Christina Ricci

TV-Reporterin

Nadia Gan

Vanessa

Rachel Nichols

Dr. Terra Wade

Yvonne Strahovski

Abigail

Mackenzie Mauzy

Monica

Amanda Crew

Private Park

Tania Gunadi

Dr. Shannon Harris

Mylène Dinh-Robic

Meredith

Lucy Griffiths

Tänzerin

Priyanka Chopra

Georgina

Jade Yourell

Gwen

Summer Glau

Taylor

Christina Milian

Leanne

Rebecca Budig

Brittany

Bree Condon

Heidi

Sian Breckin

Jackal Toujou

Chiaki Takahashi

Rider

Yuu Asakawa

Aubrey

Anna Camp

Cindy

Erin Cahill

Fürstin Betsy Tverskoy

Ruth Wilson

Heather

Mena Suvari

Nutte

Christine Marzano

Louise von Plessen

Laura Bro

Christine

Summer Glau

Emilie

Virginie Fourtina Anderson

Gem Whitman

Marianne Farley

Captain Carmen Ibanez

Luci Christian

Jessica

Debi Mazar

Beth

Taylor Schilling

Lily

Tatiana Maslany

Clotilde de Marelle

Christina Ricci

DJ Cami Q

Mercedes de la Zerda

Monica Ashe

Rachel Nichols

Stacy Peterson

Kaley Cuoco

Ruksar / Aradhana / Radha

Priyanka Chopra

Klare

Nicky Whelan

Alysa Darwin

Jill Flint

Gwen Grandy

Anna Camp

Tamara P.

Carla Gallo

Karina Lake

Tammy Townsend

Ellen Corcoran

Alex Paxton-Beesley

Dr. Lucy Banerjee

Parminder Nagra

Chelsea Newman

Laura Prepon

Susie Taylor

Kaitlyn Black

Lady Arabella

Janet Montgomery

Ashley

Laura Haddock

Greta

Yaya DaCosta

Desi / Jungfrau in Nöten

Priyanka Chopra

Kathy McGee

Christina Ricci

Jamie

Tika Sumpter

Alison

Laura Haddock

Joanna Damon

Minka Kelly

Sabrina McArdle

Olivia Wilde

Daniela

Laura Perico

Kira

Taryn Manning

Julie

Liz Fenning

Elaine

Amy Huberman

Rhonda Blair

Carla Gallo

April

Tatiana Maslany

Gomez

Jillian Batherson

Piper

Amber Heard

Anne

Yvonne Strahovski

Blubberella

Lindsay Hollister

Caroline Channing

Beth Behrs

Shaylene Briggs

Nikki Deloach

Eden

Kelly Stables

Laura Gabriel

Clare Calbraith

Krista Jacobs

Sarah Burns

Maggie Ryan

Christina Ricci

Dona Antónia

Vânia Rodrigues

Alice

Angela Sarafyan

Abigail Scanlon

Raven-Symoné

Envy Adams

Brie Larson

Xylie

Ciara Janson

Bay

Maggie Grace

Elaine

Scottie Thompson

Malika

Brooklyn Sudano

Alice Craig

Kate Bracken

Paige

Katharine Isabelle

Izzy

Tammy Blanchard

Katja

Mariana Klaveno

Caroline Belkin

Erin Cahill

Cathy Boisvert

Marie-Eve Perron

Janice Pearce

Lisa Jackson

Juliet Saunders

Meghan Ory

Catherine Rollins

Michelle Borth

Callie

Karynn Moore

Sophie

Lisa Henni

Black Canary / Dinah Lance

Vanessa Marshall

Black Canary / Dinah Lance

Vanessa Marshall

Camille

Christina Ricci

Anna Taylor

Christina Ricci

Sweety

Priyanka Chopra

Teri / Phoebe

Kelly Stables

Bree

Julianna Guill

Mädchen im Zug

Alessia Cartoni

Rose Johnny

Jessica Biel

Renée

Dorla Bell

Camilla

Isabella Ragonese

Leena

Genelle Williams

Emma Pillsbury

Jayma Mays

Ria Torres

Monica Raymund

Rebecca

Melanie Scrofano

Dr. Olivia Fawcett

Mylène Dinh-Robic

Jill Casey

Jill Flint

Chloe Carter

Cameron Richardson

Tammy King

Stephanie Beard

Keira

Laura Ramsey

Ann

Shannon Chan-Kent

Neha Melwani

Priyanka Chopra

Trixie

Christina Ricci

Sarah Bowman

Mena Suvari

Annie

Jill Flint

Louise

Laura Christensen

Becca French

Anna Camp

Melanie Porter

Raven-Symoné

Marcy McGee

Beatrice Rosen

Melody

Maryke Hendrikse

Marta

Isabella Ragonese

Robyn

Erin Karpluk

Celine Lea

Kristina Anapau

Angela Adams

Liza Weil

Nimueh

Michelle Ryan

Youtez Hamza

Dalal Badr

Susan

Liane Balaban

Allegra Avila

Maggie Grace

Haley

Rachael Leigh Cook

Jennifer Tree

Elisha Cuthbert

Maureen

Eva Amurri Martino

Lynda

Kristina Klebe

Brianna

Stacey Dash

Deborah

Amy Sloan

Andi

Liza Weil

Anita Gray

Sarah Jayne Jensen

Denise Kwon

Linda Park

Katie Clarke

Leah Pipes

Sarah Walker

Yvonne Strahovski

Jaime Sommers

Michelle Ryan

Scarlett

Lauren Maher

Nadir

Alyssa Capriotti

Hannah Daniels

Laura Prepon

Priya

Priyanka Chopra

Pinke Meerjungfrau

Teryl Rothery

Roma

Priyanka Chopra

Penelope

Christina Ricci

Mandy Lane

Amber Heard

Kia

Amanda Crew

Amber Trachtenberg

Keri Lynn Pratt

Allison Crowley

Mena Suvari

Hannah

Ai Uchikawa

Lisa

Rachel Nichols

Ellie

Christina Ricci

Violet Jacobs

Christy Carlson Romano

Charlotte Pratt

Stephanie Sherrin

Elizabeth

Maggie Grace

Carlin Leander

Rachelle Lefevre

Daisy Wick

Carla Gallo

Alyssa Adams

Senta Moses Mikan

Danielle

Elisha Cuthbert

Nia

Joanna Bacalso

Nina

Christina Milian

Amanda

Carla Gugino

Aya Natsume

Minori Chihara

Josie Turner

Mary Stockley

Miriama

Elizabeth Skeen

Gibb

Katharine Isabelle

Janice Josephine

Diana Carreno

Amanda Chase

Christina Ricci

Jay

Asami Sanada

Brianna Matthews

Keri Lynn Pratt

Koizumi

Satsuki Yukino

Raven Baxter (1. Stimme)

Raven-Symoné

Mary D'Annuzio

Anna Paquin

Trish

Nora Zehetner

Beru

Bonnie Piesse

Nancy

Amy Stewart

Miranda Spear

Kate Mara

Brandi

Melissa Greenspan

Jessica Grey

Amy Weber

Lisa

Mandy Moore

Alyssa Enrile

Jessica Rey

Mizuki Inaba

Sayuri Yoshida

Angie

Vera Morin

Francesca Bonacieux

Mena Suvari

Oona

Elena Leeve

Elizabeth Wurtzel

Christina Ricci

Lydia

Elaine Cassidy

Vi

Selma Blair

Kelly Woods

Kirsten Dunst

Alicia Baker

Sarah Carter

Amy Palmer

Azura Skye

Brandi

Rachel Shumate

Keiko

Lauren Tom

Marie Ballard

Raquel Lee

Suzie

Christina Ricci

Chelsea Hansen

Laura Vandervoort

Janine Kellerman

Eliza Szonert

Andrea

Azura Skye

Laurel Everett

Britt Irvin

Buffy Gilmore

Shannon Elizabeth

Trina

Danielle Hampton

Rosa

Elin Spidlová

Sora Takenouchi

Colleen O'Shaughnessey

Annie und Clarabel

Shelley-Eliabeth Skinner

Jessica Martell

Robin Paul

Paris Geller

Liza Weil

Amaani

Blair Wingo

Lorna Endou

Youko Asada

Rachel Seraph

Nadia Litz

Cathy

Megan Hunt

Tracy

Katie Lansdale

Patty

Carrie Preston

Renata

Agnieszka Koson

Marjie Shuler

Paige Tiffany

Paige

Sarah Schaub

Amber Atkins

Kirsten Dunst

Waldnymphe #2

Emma Pierson

Heather

Mena Suvari

Zube

Lola Mirzorakhimova

Lisa

Mena Suvari

Esmeralda

Ara Celi

Maria DeLuca

Majandra Delfino

Sora Takenouchi

Yuuko Mizutani

Kimberly

Monica Moench

Kelly

Chiara Zanni

Kim Schmidt

Tamar Kozlov

Lucy

Christina Ricci

Jessica

Stacy Hart

Sarah Goodman

Nana Mizuki

Irene

Jillian Bach

Agnes

Verity Dearsley

Lex

Ariana Richards

Jocelyn

Azura Skye

Tabitha Ruth / Turtle / Alice Wexler

Ashley Peldon

Heather

Suzanne Lanza

Casey Jackson

Jessica Biel

Annie

Sarah Chalke

Julie McCann

Olivia Burnette

Kathy Ewalt

Emily Perkins

Vanessa Julia Lutz

Reese Witherspoon

Rosa

Christina Brix Christensen

Brenda

Krissy Carlson

Mary Camden Rivera

Jessica Biel

Susan

Julia Mendoza

Roxanne

Kellie Martin

Becca

Michelle Risi

Anna Frost

Simone Rosenberg

Dr. Neela Rasgotra

Parminder Nagra

Charlene 'Charlie' Chiemingo

Kirsten Dunst

Wednesday Addams

Christina Ricci

Dolores

Megan Mullally

Kate

Wendy Gazelle

Chelsea

JoAnna Garcia Swisher

Bulma

Hiromi Tsuru

Bulma

Hiromi Tsuru

Bulma

Hiromi Tsuru

Susan Eliot

Barbara Ferris

Sophie

Berthe Granval

Blizzard

Saori Hayami