Dirk Stollberg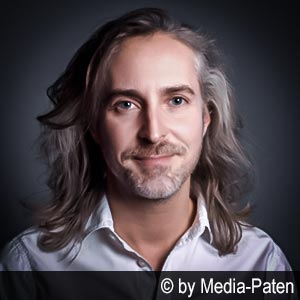 Synchronstimme von:
James Maslow, Utkarsh Ambudkar, John Magaro, Pete Davidson
Synchronisiert auch:
Emile Hirsch, James McAvoy, Taylor Kitsch, Michael Welch
Über

Dirk Stollberg

:
Dirk Stollberg wurde am 16. April 1979 in Bielefeld geboren und ist Synchronsprecher, Musicaldarsteller und Unternehmer von Beruf. Als Sprecher ist Dirk Stollberg vor allem als deutsche Stimme der Schauspieler James Maslow und Utkarsh Ambudkar bekannt. Aus dem "König der Löwen"-Spin-Off kennen ihn deutsche Vorschüler und deren Eltern als Stimme von Kuhreiher Ono. Für Anime-fans ist Dirk Stollbergs Stimme als Ryou Sayama aus der "Code Geass"-Reihe sowie als Satoshi Oosugi aus den "Eden of the East"-Filmen vertraut.
Filme mit der Stimme von

Dirk Stollberg

:
Film
Rolle
Schauspieler

Pedro

Horacio Villalobos

Dennis Bukowsk

Clay Matthews

Ismet

Emrullah Cakay

Kioki Mitsutashi

Shaun Wu

Toninho

Victor Alen

Rittersporn

Joey Batey

Wren Kingston

Julian Morris

Joel Schumacher

Rory Culkin

Super-Adaptoid

Jon Daly

Mouser

Utkarsh Ambudkar

Chasten Barkley

Dan Levy

Mitarbeiter der Flüchtlingsorganisation

Jae-sup Choi

Dudley

David Errigo Jr.

Viggo de Ligt

Vincent Visser

Hoss

Reggie Watts

Adam

Peter Gadiot

Barry

Kevin McHale

Fritz

Huub Smit

Mitglied der Neuen Wahrheit

Jin-bok Nam

Mr. Rishi Singal

Karan Soni

Will

Eric Nenninger

Marquis Frigoli

François De Brauer

Peso

Paul Panting

Peso

Paul Panting

Rafa (Gesang)

Alejandro Saab

Jayden

Michael Hsu Rosen

Bobbie Yang

Jesse Leigh

John

Kunal Dudheker

Archie

Daniel Tiplady

Junior Operator

Yuuki Ishikari

Barbahelle

Fily Keita

Thomas Price

Jacob Dudman

Dr. Chen Kaifang

Jimmy O. Yang

Mahito

Nobunaga Shimazaki

Peso

Paul Panting

Nick Boomer

Nico Greetham

Peso

Paul Panting

Stu

Jon Bass

DC Mick Clark

Scott Reid

Cole Tillerman

Tituss Burgess

John

Dan Levy

Justin

Tommy Dorfman

Jules

Vinnie Dargaud

Paper

Shan Qiao

Ortiz

Jorge Humberto Millan Mardueño

Leiter

Julián López

Matt

Tom Basden

Donny

Brandon Scott Jones

Tom

Evan Castelloe

Alan

Jay Duplass

Erlingur

Bergur Ebbi Benediktsson

LaVon

Clark Moore

Burt

Gord Rand

Cavalier

Griffin Puatu

Reece

Mario Revolori

Sukari

Ryouta Oosaka

Schreier

Ciro Petrone

Galaxander

Steve Agee

Pilot

Mathieu Samaille

Birk

Jakob Femerling Andersen

Merlin

Takahiro Sakurai

Cop #1

Matt Angel

Bey Awadi

Utkarsh Ambudkar

Nathaniel

Lionel Lingelser

Cornelius Hickey

Adam Nagaitis

Duncan

Pete Davidson

Steve

Zach Appelman

Frazier

Stephen Fry

Student #1

Kit Loyd

Rishi

Mario Revolori

Antoine

Syrus Shahidi

Karl Carlson

Isaiah Lehtinen

Clown

José Luis Bustillo

Christian Cowan

Christian Cowan

Hazel

James McAvoy

Rémi Rufo

Nicolas Giraud

Avery

Tyson Ritter

DJ Ain't Right

Chris Clarke

Howard Davies

Sergio Di Zio

Ages-Verkäufer Seth

Patrick Durnan Silva

Ross Meisner

Ryan Spahn

Rémi Rufo

Nicolas Giraud

Dr. Casey Parker

Alex Blue Davis

Logopäde

Stéphane Pezerat

Edric

Tom Rhys Harries

Malcolm

Utkarsh Ambudkar

Matthew

Andrew Rannells

Brian Mayhew

Christopher Denham

Branch (Gesang)

Justin Timberlake

Auszubildender

Harry Lister Smith

Cole

Fred Armisen

Ryan Shaver

Tommy Dorfman

Adam

Ben Keller

Mr. Gore

Dee Bradley Baker

Claude Lambert

Guy Burnet

Benjamin

Robin Egloffe

Doug

Seumas F. Sargent

Deputy Larry Foon

Donald Heng

Faisal

Aymen Hamdouchi

Professor Muley

Nico Muhly

Joaquín Costa

Javier Eloy Bonanno

Deputy Hoisenberry

Leigh Kelly

Remy

Michael Cera

Rajit

Utkarsh Ambudkar

Jackson

Gregory Frateur

Raja

Utkarsh Ambudkar

Amir

Utkarsh Ambudkar

Doody

Jordan Fisher

Regisseur

Josh Sussman

Gabe

John Early

Bill

Chris Gethard

Chopper

Jonny Cruz

Bill

Chris Gethard

Cowen Rosewell

Drew Casson

Yoichi Nasu

Mitsuki Saiga

Jiménez

Jazz Vilá

Neal Fissley

Charlie Saxton

Ace

Jason Griffith

Jundai Kayahara

Yuusuke Kobayashi

Ono

Atticus Shaffer

Funken

Rolf Kristian Larsen

Brody Diamond

Alex Woods

Chips

Rasmus Hardiker

Like

Tom Hudson

Segway-Anbieter

Chris Monty

Kichiya

Miyu Irino

Charlie Geller

John Magaro

Tommy

Michael Romano

Anthony Carroll

Moises Arias

Sanitäter

Andrew Knott

Nathan Stein

Al Calderon

Glen

Eric Lampaert

Patrick Campbell

Dan Byrd

Harold Hellman

Alex Wyse

Mitchie Mendelson

Sam Huntington

Bertram Fusselforth VII.

Andrew Rannells

Sean

Sean Dorsey

Brad

Jake Manley

Agent Hartmann

Rich Ceraulo Ko

Angestellter

Sergio Osuna

Flashy Flash (2. Stimme)

Kousuke Toriumi

Ryou Sayama

Satoshi Hino

Bulk

Dee Bradley Baker

Duncan Adler

Jason Schwartzman

Braulio

Julián López

Agent Phelps

Amitai Marmorstein

Paulo

Phillip Garcia

Gunzou Chihaya

Kazuyuki Okitsu

Dr. Jordan Reed

Chris Gethard

Jeff Jackson

Antonio Deleo

Joel

Raf Rogers

Ryan

Matthew Wilkas

Steward

Giles Cooper

Cop

Dan Caudill

Tommy

Christopher Denham II

Dude

Giovanni Ribisi

Quinn

Killian Scott

Milo Herlihy

Killian Scott

Pete

Adam Nagaitis

Bradley

Ross Nathan

Arnie

Diego Boneta

Chas

Joe Cole

Rainer Ybarra

Thomas Mann

Meyers

Akie Kotabe

Matt Mahoney

Geoffrey Arend

Produzent

Trey Gerrald

Darington

Alexander Polinsky

Abdul

Mehdi Dehbi

Kei Tsukishima

Kouki Uchiyama

An Jung-Gi

Akira Ishida

Bobby

Utkarsh Ambudkar

Ezekiel Jones

John Harlan Kim

Shuu Tsukiyama

Mamoru Miyano

Regisseur

Alex Fernie

Twig

Gabriel Freilich

Xavier

William Lebghil

Timo

David Krumholtz

James

Dan Levy VII

Gentleman

Daniel Wilde

Quentin

Michael Welch

Steve

Michael Stahl-David

Jos

Pieter-Jan De Wyngaert

Jack

Ben Winchell

Sam

Adam Brody

Ben Carter

Charlie Carrick

Google Barista

Clifton Guterman

Frankie

Sebastian Gregory

Dr. Wong

Ewan Chung

Homer

Jérémie Petrus

Tony Travers

Will Payne

Mr. Wet

Bronson Webb

Hannes

Zac McDowell

Dean

John Magaro

Alfred

Rocky Marquette

Donald

Utkarsh Ambudkar

Andy Templeton

Chad Krowchuk

Geistlicher Todd

Jonathan Kasdan

James Diamond

James Maslow

Artie

DJ Qualls

Billy Herman (jung)

Jamie Johnston

Joseph Patten

Luke Treadaway

Ben

Craig Roberts

Roosevelt

Thomas Mann

Alfred

Mark Charran

Elijah Krantz

Andrew Rannells

Mr. Perino

Jordan Feldman

Ricky Adams

James Maslow

Quince

Matthew Van Oss

James Diamond

James Maslow

Genaro

Marcel Borràs

Lash Landridge

Jonathan Bennett

Zack

Adam Foster

Ryouta Sakamoto

Kanata Hongou

Hart Tenjo

Yuuko Sanpei

Luke

Austin Butler

Dylan

Mark Saul

Greg

Kenjirou Tsuda

Pete

Steve Lenz

Akatsuki Ousawa

Nobuhiko Okamoto

Christian Morise

Jérémy Charbonnel

Brad Goreski

Brad Goreski

Jonathan

Matt Moore

Jonzo

Jeffrey Damnit

Cole Elif

Alistair Abell

Lance Loud [Archiv]

Lance Loud

Carlos

Antony Del Rio

Camper

Tobias Öjerfalk

Dante

Connor Del Rio

Brewis

Luke Treadaway

Joey

Will Yun Lee

Larry Mullen Jr.

Seán Doyle

Kevin

Damon Lipari

Lionel

David Mazzucchi

Anakin Skywalker

David Scott

Dominic Bailey

Liam Boyle

Eric

Ben Winchell

Nat Sax

Eric Artell

Declan Porter

Connor Paolo

Austin

Patrick Heusinger

Ratallack

Freddie Fox

Artie Abrams

Kevin McHale

Clayton (2. Stimme)

Max Cazier

Graham

Bill Heck

Hart Tenjo

Yuuko Sanpei

Peter Pan

Adam Wylie

Orlando

Gary Lundy

John Stevenson

Ricky Mabe

Crab

Steven Robertson

Darren Cody

Luke Ford

Jed

Khan Chittenden

Todd

Alex Arsenault

Pete

Craig Stanghetta

Billy Olsen

Bryan Barter

Frankie Nash

Ben Smith

Tim

James Ransone

Alan

Michael Adrian

Bradley

James Immekus

Fujimaki

Yuki Masuda

Davey Sutton

DJ Qualls

Peso

Paul Panting

Tom

Toby Hemingway

Nathan

Wilson Cruz

Standford Prescott

Ryan Merriman

Duffy

Randy Wayne

Mike

Ryan Northcott

2. Fratguy

Jareb Dauplaise

Ricky Big Ups!

Joey Kern

Julie

Evan Ross

Artie Abrams

Kevin McHale

James Diamond

James Maslow

blonder Junge

Charlie Covell

Jason Hedley

Jamie Birtwistle

Grady Mitchell

Doug Brochu

Damon Young

Johnny Pacar

C 17

Shigeru Nakahara

Elliot Nightray

Hirofumi Nojima

Teenage Boy

T. Ryan Mooney

Barry

Ricky Mabe

Seth

Mark Delgallo

Lieutenant Kintu

Martin Kintu

Yoshio Kobayashi

Kanata Hongô

Hank

Jake Sandvig

Chip

Eric Jungmann

Dylan Fass

Wayne Kasserman

Pluto

Takafumi Yamaguchi

Jimmy Madigan

Robbie Amell

Brad Goreski

Brad Goreski

Bieber James

James Maslow

Arthur Webster

Michael McMurtry

Greg Sullivan

Enver Gjokaj

Quigley

Kalburt Dallof

Michael Patrick

John Magaro

D'Shaun

Brandon T. Jackson

Andy

Jeremiah Hu

Andy

Jesse McCartney

Elvin

Stephen Edmond

Maxxie Oliver

Mitch Hewer

Lester

Vik Sahay

Kazuki

Minami Takayama

Eddie

Matthew McLellan

Steve

Matthew Lemche

Flip van Hamel

Jasper Gottlieb

Flip van Hamel

Jasper Gottlieb

Tobias van Hamel

Marius Gottlieb

Tobias van Hamel

Marius Gottlieb

Takehiro Koizumi

Takashi Yamagata

Noah Vickers

Paul James

Alex Arwyn

Daniel Llewelyn-Williams

Adrian Viccellio

Van Hansis

Alessandri

Chad Krowchuk

Camper

Taylor Kitsch Kitsch

Noah

Darryl Stephens

Allen Wilson

Matt Angel

Hanataro Yamada

Kouki Miyata

Simon Balcairn

James McAvoy

Allen Hayes

Paul James

Ben

Christopher Jacot

Marco Del Rossi

Adamo Ruggiero